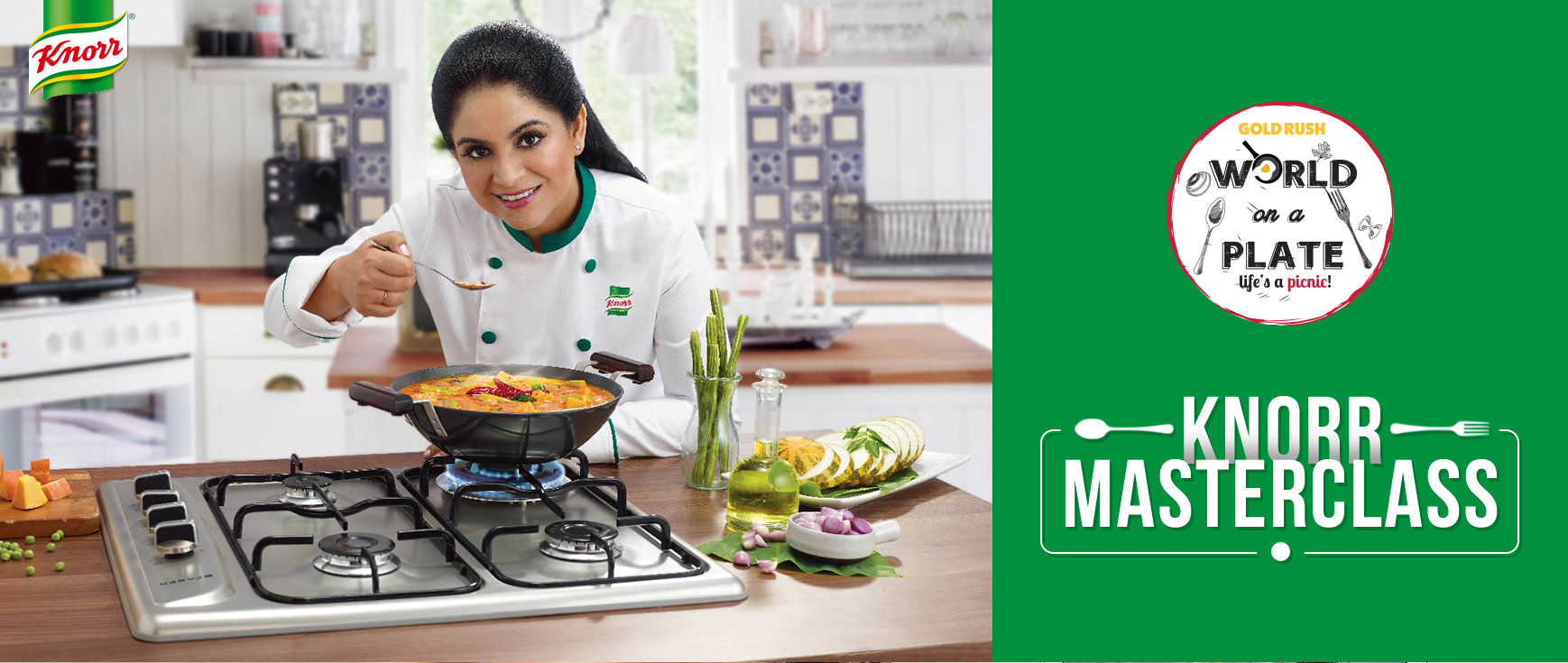 Objective
Own the event by amplifying Knorr's association with World On A Plate event at various touch points to improve reach and engagement
Create awareness and build intrigue for the #KnorrMasterClass event in Bangalore
IDEA
At India's first International Food Carnival, World On A Plate, the idea was to own the event by leveraging Knorr's Associate Sponsor title and establishing it as a wholesome food brand among foodies.
EXECUTION
With the world going digital, JITB defined 3 pillars for the campaign in order to amplify Knorr's association with World on a Plate. This enabled Knorr to make its presence felt on social media by interacting and engaging consumers to share #KnorrMasterClass
- User generated content based contest, wherein users created unique recipes using Knorr Chef's Masalas and participated using #KnorrMasterClass
- Platform specific formats utilized to enhance the engagement (Twitter polls and Facebook LIVE)
- Live streaming and live tweeting on Facebook and Twitter respectively for people who couldn't attend the event
RESULTS
Users acquired -
5000+
People reached -
2.7 billion
Facebook engagement rate
4.7%
Facebook impressions -
12.5 million+
Video views -
2 million+
Trend impressions -
2.45 million+
Twitter mentions -
25,000
Twitter followers -
60%

Entries received -
350+
Knorr as a brand has always been evolving. Its latest venture has been to transform itself from an RTC to a wholesome food brand. The Knorr Masterclass gave us the perfect platform for us to reach out to the hearts and plates of all our consumers.
In the two days leading to the event, we became the first brand in the Unilever food category to do something refreshing and exciting as FB Live, thereby levelling up the whole experience.
JITB played a huge role for us in this metamorphosis. As the kingpins of the digital medium, they brought the idea alive in the most unique ways. Right from conceptualizing and strategizing to the execution, everything was planned perfectly. With a strong team, they made sure every step was thorough and detailed. They are nothing short of rockstars!
We are super proud of everyone involved to make the past month great!
- Priyanka Verma, Brand Manager - Knorr